14 Ways To Avoid Hen Night Burnout
You're finally getting married! Congratulations! But before you walk down the aisle, there's one more important event to get through your hen night.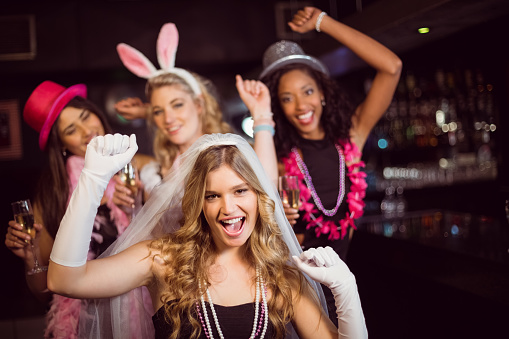 For some brides-to-be, the hen night is a chance to let loose and party hard before their big day. But for others, it can be a stressful ordeal. If you're feeling overwhelmed by the thought of your hen night, here are a few tips to help you avoid burnout.
1. Give Yourself Plenty Of Time To Plan
Don't leave everything until the last minute – allow yourself plenty of time to plan and organize your hen night. This will help you to avoid feeling overwhelmed and stressed as the big day approaches.
2. Set A Budget
Before you start planning, sit down and determine how much you can afford. This will help you to avoid overspending and getting into debt.
3. Don't Try To Do Too Much
When it comes to hen nights, less is often more. Packing in too many activities can lead to burnout, so pick and choose wisely.
4. Delegate
If you're feeling overwhelmed, delegate some of the tasks to other members of the group. This will help distribute the workload and make things more manageable. Ask your bridesmaids or Maid of Honour to help with the organization – they'll be more than happy to lend a hand!
5. Take Breaks
Make sure to schedule some downtime throughout the night. This will help you avoid getting too frazzled and will allow you to enjoy yourself more.
6. Don't Overdo It On The Alcohol
It's tempting to let loose on a hen night, but moderation is key. Drinking too much can lead to feeling worse the next day, so pace yourself.
7. Eat Healthily
What you eat can have a big impact on how you're feeling, so make sure to fuel up with healthy snacks and meals. This will help keep your energy levels up and ward off any potential hangovers.
8. Get Enough Sleep
Making sure you're well-rested before a big night out is crucial. Otherwise, you'll be more likely to feel rundown and may not have as much fun.
9. Wear Comfortable Shoes
There's nothing worse than being in pain while trying to enjoy yourself. So, make sure to choose footwear that won't leave you with blisters or sore feet.
10. Be Realistic About Your Expectations
It's important to be realistic about what you can achieve on your hen night. Avoid setting yourself up for disappointment by keeping your expectations in check.
11. Have A Backup Plan
If you're worried about things not going as planned, it's always a good idea to have a backup plan in place. This will help reduce stress and give you peace of mind.
12. Be Prepared For Anything
Expect the unexpected on a hen night. By being prepared for anything that might happen, you'll be able to go with the flow and enjoy yourself more.
13. Relax And Have Fun
At the end of the day, a hen night should be about having fun. So, try to relax and let loose – within reason, of course! If things don't go according to plan, don't stress – it's not worth it!
14. Don't Forget The Morning After!
Make sure you have a plan for the morning after the hen night – you don't want to be left feeling hungover and exhausted! Have some painkillers and a big glass of water ready for the morning, and make sure you have something tasty lined up for breakfast.
Following these tips will help ensure that you have a great time on your hen night without feeling burnt out. So, get planning and enjoy your last night of freedom!
You might want to hire strippers to make your night go wild. Just click on magic men.